High Speed Cameras and Imaging Technology based in Malaysia
Click on the products below to navigate around quickly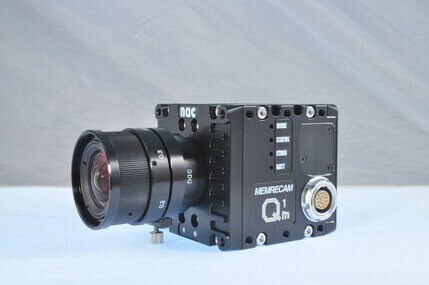 Features
CMOS Sensor: All Active Pixels
Bit Depth: 12/10/8-bit (customer selectable)
Electronic Shutter
Compact Camera Design: 62(H) X 62(W) X 65(D)mm, 400g.
Ruggedized Camera System: MEMRECAM Q Series cameras are designed to withstand 150G shock for 10ms. The camera is ideally suited for onboard automotive testing applications.
C-Mount Lens is Standard: Sensor uses a 2/3-inch optical format.
Built-In Hi-G Trigger Circuit
Built-In Memory Backup
High Light Sensitivity
Gig-E Communications: Supports simultaneous download of multiple MEMRECAM cameras.
Multi-Camera Operation with Precise Synchronization
Power Input: 20-32 VDC
Power Consumption: 20W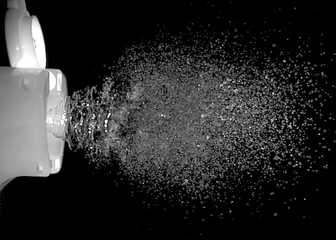 Features
Auto Black Balance: Auto Correction by Mechanical Shutter
Memory Segment: Up to 64 Segments With 64 Blocks
Built – in SSD * 1: Faster Auto Storage into Built – in SSD Backup Image
data while recording
Download Rec: Recording to a memory segment in parallel with downloading to another memory segment
Image Trigger: Triggered by intensity shifts sensed at the minimum area of 21 X16 pixel
Dual Framing Rate: 1x and 1/2~1/100x
CAM MODELED Status: LED: Ready/View/Arm/Rec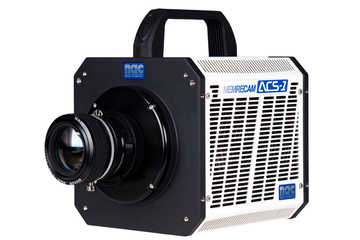 Features
Boost Mode: For increased FPS or Vertical Resolution
Auto Black Balance: Auto correction by Mechanical Shutter
Memory Segment: Up to 64 Segments
Built-in SSD *1: Faster Auto Storage into Built-in SSD Backup image data while in recording
Faster Download: Download via USB3.0B (to PC)
DOWNLOAD REC: Recording to a memory segment in parallel with downloading to another memory segment
Image Trigger: Triggered by intensity shifts
Dual Framing Rate 1x and 1/2~1/100x
CAM MODE LED: Status LED : READY/VIEW/ARM/REC
Fan Control: Pause/Auto fan control/Compulsory Cooling mode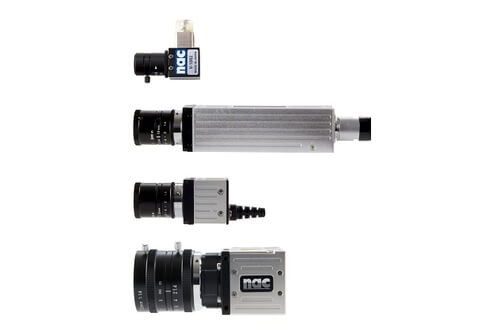 Features
Compact DRP Design: 195W x 40H x 125D, 1.8kg
Multiple Micro Camera Options: µ-Cam, C-Cam, P2-Cam and S2-Cam
Ruggedized System Design
Built-In Hi-G Trigger Circuit
Built-In Memory Backup
Gig-E Communications
Multi-Camera Operation with Precise Synchronization
Power Input: 20-32VDC
Power Consumption: 50W (4X cameras plus DRP)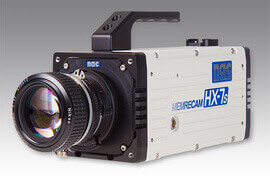 Features
CMOS Sensor: 2560 X 1920— all Active Pixels
Bit Depth: 12/10/8-bit (customer selectable)
Electronic Shutter: 10msec to 1.1usec
Standalone Operation: Compact, lightweight camera requires no laptop or PC for local control.
Simultaneous Record and Download: Simultaneously record to one memory segment while downloading data from a second memory segment.
Fast Data Download: Record to commercial off-the-shelf non-volatile HDD media at up to 500MB/sec.
Variable Framing Profile: Test using a variety of frame rates, sequentially or in parallel.
Versatile Recording: Burst, multi-trigger, restart-trigger and image trigger.
A-EST Mode: High resolution timing and sync system.
Straddle Mode: Inter-frame time for PIV applications equals 286 nanoseconds.
Dual Segment Recording: Simultaneously record to two distinct memory segments at two different imaging speeds.
Ultra-High Light Sensitivity
Ruggedized for Range Use
Ultra Highspeed Camera (UHSi 12/24)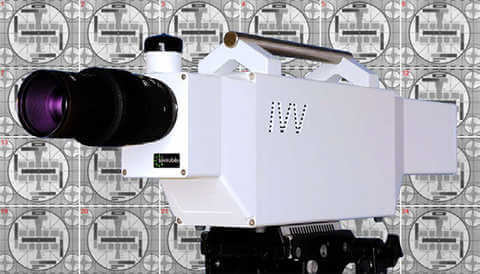 Features
200 Million frames per second
5ns Gating
Up to 24 Independently  Programmed Frames
Megapixel Performance
Intensified
Optical viewfinder
GigE PC Interface
IVV Imprint PC software for control/analysis
Compact, rugged design
Versatile triggering including 'Synchro' mode
Photocathode options: S20 (UV biased, UV to Visible) or S25 (Visible
biased, UV to NIR)
Ultra Highspeed Camera (UBSi 12/24)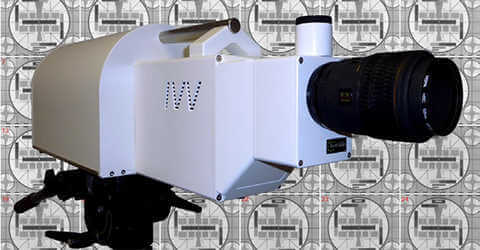 Features
1ns (optically calibrated) Gating and Interframe
Up to 24 Independently Programmed Frames
Megapixel Performance
Intensified
Optical viewfinder
GigE PC Interface
IVV Imprint PC software for control/analysis
Compact, rugged design
Photocathode options: S20 (UV biased, UV to Visible) or S25 (Visible
biased, UV to NIR)
What is a High Speed Camera and High Speed Imagine Technology?
About High Speed Camera
High Speed Cameras are devices that captures moving images at super fast speeds of less than one-thousandth of a second. Their frame rates are often greater than 100,000 frames per second. Often used for slow-motion analysis and scientific experiments, High Speed Cameras are one of the many products that EastWest SVC Pte Ltd distributes.
About High Speed Imaging Technology
High Speed Imaging refers to the technology that is being used to allow cameras to capture motions at high speeds. Also known as High-Speed Photography, the technology is also used to analyze physical and mechanical properties of specific materials. Scientists rely on high-speed images in the laboratory.
Top 3 Reasons Why EastWest SVC is your preferred vendor for High Speed Cameras and High Speed Imaging Technology
We Understand Your Needs
We approach every project and the requirements of our clients with a consultative approach.
EastWest SVC ensures that we understand your requirements before we propose any solution to meet your needs.
More Than 10 Years of Experience
With more than 10 years of experience under our belt, our experienced team of consultants and engineers are here to help.
We are confident that we can offer you the best advice and consultation required to achieve your desired goals.
Trusted by leading research instituitions
Our major clients include top research institutions like NUS, HP, Qualcomm and Leica Microsystems. 
EastWest SVC is honoured that the top research institutions in Malaysia place their trust in us. 
Can't find the High Speed Camera or High Imaging Camera you're looking for?
Click on the buttons below to view more products.
Get Started
Applications and Techniques
EastWest SVC distributes a wide range of products, technologies, and services for professionals. Our clients are from the industrial and manufacturing sectors such as life scientists, clinical and diagnostics researchers and process engineers. Our goal is to help you achieve the desired results using the latest technology.