Active Thermography based in Singapore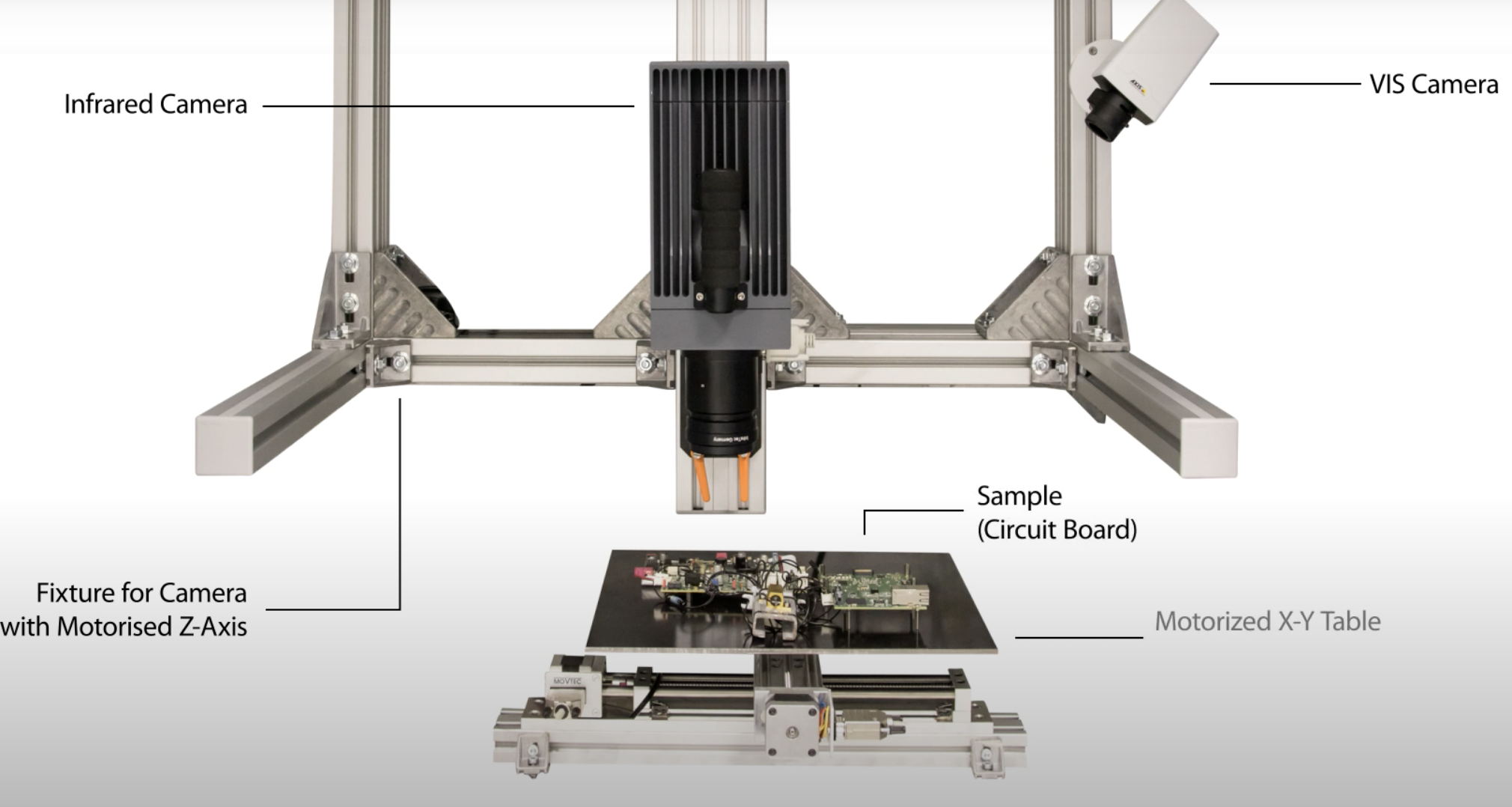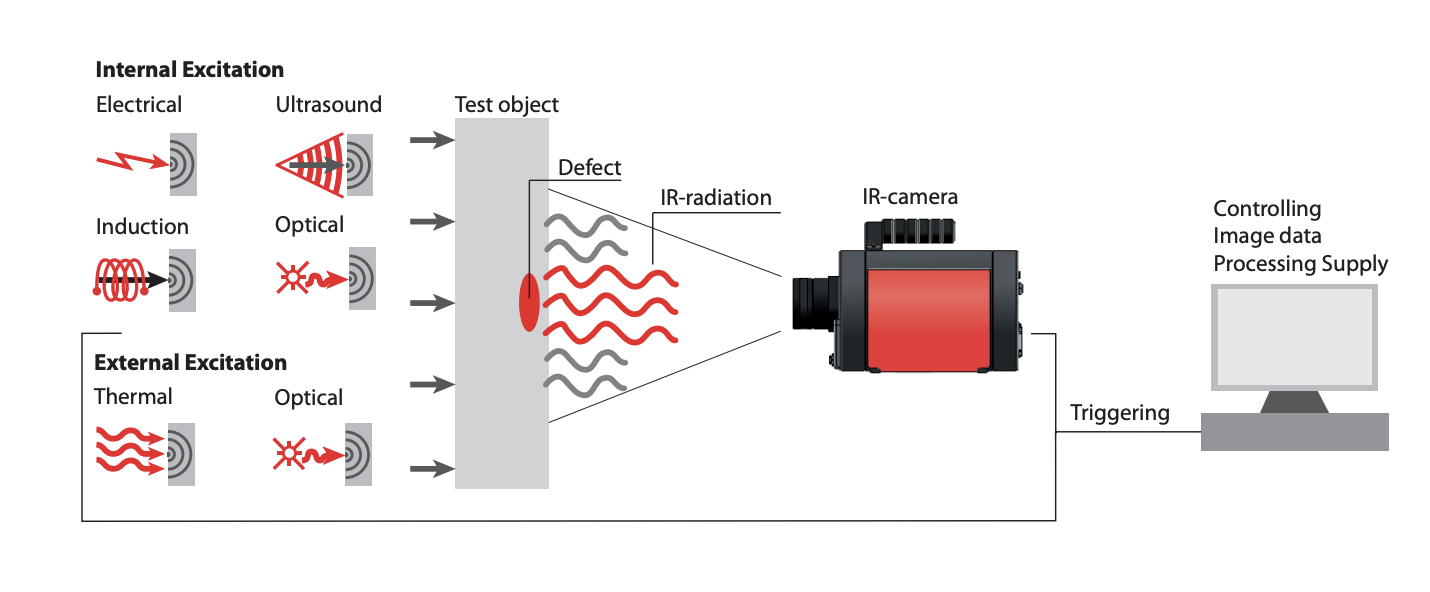 The essential feature of active thermography is the targeted supply of energy to the test object. A temporal and spatial characteristic heat flow results depending on the geometry and thermal properties of the test subjects. Its progression on the surface of the test object is captured by a thermographic camera.
Quality assurance for bonded, welded, soldered and other joints by means of cavity detections (e.g. on vehicle interior parts) 

Detection of material defects in composites and cracks in metals

Quality assurance of intermediate products (e.g. layered compounds)

Localisation of defects in joints such as cavities, defective welding seams/points

Assessment of thermal cutting and injection processes

Testing of metallic and non-metallic materials/material compounds

Tests of internal structures, such as fractures or impacts in honeycomb lightweight constructions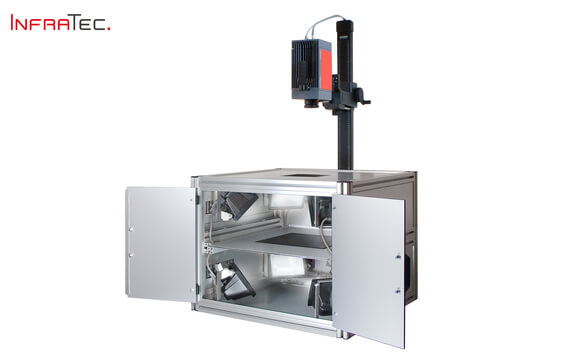 Modular System Design for Precisely Fitting Inspections
The versatile application options of active thermography require an elaborate configuration of every single inspection system. InfraTec offers a wide variety of necessary components along with a modular system architecture. The high-resolution cameras, efficient control and evaluation software as well as the continuously operable excitation sources and controllers are interchangeable within the system and therefore allow a flexible adaptation to upcoming requirements.
Applications of Active Thermography:
Detection of layer structures, delaminations and inserts in plastics, for instance of wind turbines or CFRPs of the automotive and aerospace industry.
Investigation of interior structures, for instance of breakage or impacts on Honeycomb lightweight constructions.
Recognition of deeper material deficiencies, such as blowholes or ruptured laser welding seams.
What is Active Thermography?
Active Thermography
refers to using an energy source to invoke a thermal contrast between an object and the background. This process is often used for scientific research and experimental purposes.
Common usage of active thermography includes Lock-In Thermography and Pulse Phase Thermography. These methods are usually used for material testing purposes. Often used together with infrared cameras, Active Thermography ensures that scientific discoveries and breakthroughs can occur by detecting material defects.
Top 3 Reasons Why EastWest SVC is your trusted vendor for Active Thermography
We Understand Your Needs
We approach every project and the requirements of our clients with a consultative approach.
EastWest SVC ensures that we understand your requirements before we propose any solution to meet your needs.
More Than 10 Years of Experience
With more than 10 years of experience under our belt, our experienced team of consultants and engineers are here to help.
We are confident that we can offer you the best advice and consultation required to achieve your desired goals.
Trusted by leading research instituitions
Our major clients include top research institutions like NUS, HP, Qualcomm and Leica Microsystems.
EastWest SVC is honoured that the top research institutions in Singapore place their trust in us.
Can't find the Thermal Imaging and Infrared Cameras you're looking for?
Click on the buttons below to view more products.
Get Started
Applications and Techniques
EastWest SVC distributes a wide range of products, technologies, and services for professionals. Our clients are from the industrial and manufacturing sectors such as life scientists, clinical and diagnostics researchers and process engineers. Our goal is to help you achieve the desired results using the latest technology.