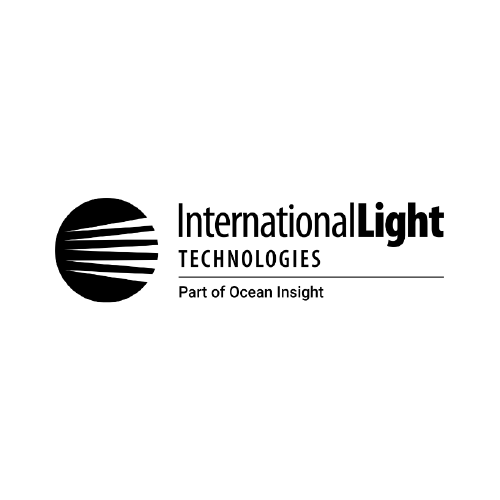 International Light Technologies
International Light Technologies combines technical lighting and light measurement expertise to provide products and services that shine.
International Light Technologies Product Category
Click on the products below to navigate around faster
ILT2400-UVC For Measuring Mercury, Excimer and UVC-LED Light Sources
The ILT2400-UVC Light Measurement System has everything you need to start validating the light output from your UV light source.
It's not enough to trust the manufacturer's specifications.  You must verify that the system you're entrusting the health and well being of your patients to is doing what it says – deactivating germs and killing pathogens.
The ILT2400-UVC  is specifically configured and calibrated at 265 nm to measure the UVC levels where most pathogens, including the COVID-19 virus, are inactivated (See graph above).  With the touch of a button the ILT2400-UVC will do the following:
Verify the fluence and fluence rate of light being emitted
Validate the amount of light being emitted
Confirm the amount of light reaching a surface
ILT350 Chroma Meter/Hand-Held Spectroradiometer
The hand-held ILT350 Chroma Meter is an illuminance spectrophotometer designed for portability, quality and ease of use. The housing design is ergonomic and light weight yet packed with features such as a built in full color display. Extensive data capture and analysis software, rechargeable battery and internal data storage. The menu buttons are intuitive and easy to use.
The built-in 12 mm diameter cosine receptor is protected by a magnetic rubber cap that remains attached to prevent loss or damage. The toggle buttons allows the user to easily scroll up and down to view readouts between lux & foot candles, spectrum, CRI, CCT, W/m2 PPRF, umol/m2 *s and more.
The ILT350 light spectrum meter has three measurement speeds including Fast (0.5 s), Slow (2.5 s) and Auto (0.5 – 27 s) depending on light intensities (20 lux to 100K lux). The spectral resolution is approximately 10 nm with an accuracy of ±3 nm. Relative spectral distribution data is exported in 1 nm increments using the light meter software.
ILT2400 Hand-held Light Meter / Optometer
ILT2400 Hand-Held Light Meter / Optometer
The ILT2400 is the most advanced hand held light meter and optometer on the market today. ILT's Accuspan software automatically sets the averaging while rapidly measuring over 8 decades of light intensities.  The internal software allows customers to capture a peak as brief as 100μS and to store up to 16 readings per second.  The color display works in both landscape and portrait mode.
The ILT2400 supports numerous light measurement applications including Audience Scanning Laser Safety, General Purpose Light Measurements, Research, Sterilization/UVGI, Solar, Photoresist – lithography, Optical Radiation Hazard, Phototherapy, Photo-Degradation, PPF & PPFD Plant Studies, and more.
ILT2500 CW and Pulsed/Flash Light Measurement System
ILT2500 CW and Pulsed/Flash Light Measurement System
The ILT2500 is the most versatile light measurement system ever designed by ILT.  It combines the ease-of-use of our hand-held, portable optometer, the measurement range of a research/lab radiometer, pulsed light profiling similar to an oscilloscope, and the spectral measurement capability of a spectrometer.  Together with our NIST traceable / ISO 17025 accredited calibration, and a wide array of sensors, input optics, integrating spheres and the new MEMS 880 spectrometer head, the applications for the ILT2500 abound!
ILT10C Hand Held Lux Light Meter
ILT10C Lux/Light Meter with NIST Traceable Calibration
The ILT10C Light Meter is ILT's most economical light measurement system. The ILT10C reads out in either Lux or Foot Candles in the human eye Visible range (400-700 nm) and is designed for use in a wide variety of applications needing a quick, accurate light measurement.
Typical applications include new light fixture installations requiring proof of minimum or maximum light output, confirmation of adequate lighting in factory production areas, in public building stairways and corridors, to meet OSHA lighting compliance, etc.
Looking for more specific products?
Click on the buttons below to view more.
Get Started
Applications and Techniques
EastWest SVC distributes a wide range of products, technologies, and services for professionals. Our clients are from the industrial and manufacturing sectors such as life scientists, clinical and diagnostics researchers and process engineers. Our goal is to help you achieve the desired results using the latest technology.