Lytid THz Cameras and THz Sources in Singapore
Terahertz Imaging uses TeraHertz radiation to create images while being non-destructive to the sample. THz waves penetrate skin, wood, and ceramics and are non-ionising and safe for human tissue and DNA. It has many applications in medicine, security, quality control, and much more. If you are looking for THz cameras or THz sources in Singapore, you found the right place.
Lytid specialises in developing, manufacturing and commercialising THz technology for scientific and industrial applications.
Lytid Product Category
Click on the products below to navigate around faster

High-versatility real-time THz imaging system
TeraEyes-HV is a high-versatility, real-time THz imaging system, suitable for full-field high-resolution applications.
Being a user-friendly plug-and-play system, all parameters of TeraEyes-HV can be remotely adjusted by the dedicated PC software, allowing customers to focus on their application.
Features:
High-resolution (250 μm*)
Real-time imaging (25 fps)
Homogenous illumination
Transmission/ reflection mode
Multiple frequency options with auto-alignment module
Compact, fully-integrated units
Automate operation with dedicated software, ease of use
Multi-band THz Source
TeraCascade 200 series is the 2nd generation of THz laser source based on state-of-the-art Quantum Cascade Laser technology.
TeraCascade 2000 series is the new perfect tool to explore the supra-THz frequency range. It has kept all advantages of the former generation: multiple frequency options, powerful output, and an automatedly-controlled cooling process. In addition, a higher/permanent vacuum level is achieved with the new design, giving rise to a low-maintenance device.
It is a compact, user-friendly and powerful terahertz source.
Features: 
Multi-band THz QCL source
Milliwatts level average power
Cryogen-free cooling
Permanent vacuum chamber
Easy configuration
Fully programmable
Compact, plug-and-play system
* Compatible with TeraEyes-HV, upgradable.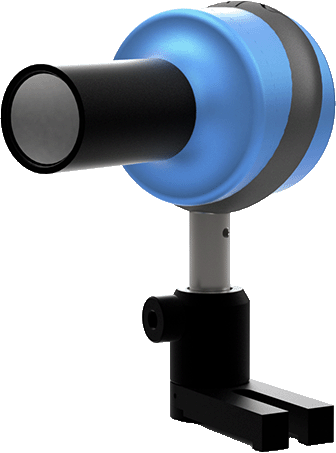 Terahertz Pyroelectric Sensor
TeraPyro is a terahertz sensor with a removable prealigned lens based on pyroelectric technology.
Features:
3 responsivity switch for optimized gain and response time
High-quality HRFZ-Si THz optics with AR coating or broadband Zoenex polymer optics
Modular optics
Bare sensor
Collimated input
Focused input with 50mm working distance
Standard M4 optical post assembly
Frequently Asked Questions About Terahertz Cameras and Sources
What Are Terahertz Cameras?
Terahertz cameras are basically cameras that produce images through Terahertz radiation. THz cameras are used in non invasive imaging techniques in various emerging fields.
Where Are THz Cameras Used?
Terahertz cameras can generate images that pass through the surface layers; thus, they can be used in Real-time & Point-to-point imaging for security, Non-Destructive testing, Tomography & 3D image reconstruction, detect chemical agents, and Quality control, and so much more.
What Are Terahertz Sources?
As the name suggests, Terahertz sources are used in generating THz waves, between 100 GHz and 30 THz. However, sources commonly produce frequencies between 0.1 to 10 THz for non-destructive evaluation. THz lie between the Radio and Optical Regimes on the electromagnetic spectrum.
Where Are THz Sources Used?
Terahertz sources are used alongside THz cameras in THz imaging systems to create real-time images of a subject.
Looking for more specific products?
Click on the buttons below to view more.
Get Started
Applications and Techniques
EastWest SVC distributes a wide range of products, technologies, and services for professionals. Our clients are from the industrial and manufacturing sectors such as life scientists, clinical and diagnostics researchers and process engineers. Our goal is to help you achieve the desired results using the latest technology.