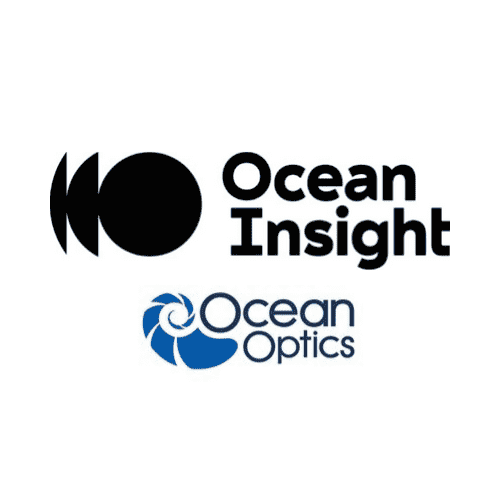 Ocean Optics/ Ocean Insight
Ocean Optics is now Ocean Insight
. Discover our wide selection of pre-configured spectrometers and custom made sensing solutions.
Ocean Optics / Ocean Insight Product Category
Click on the products below to navigate around faster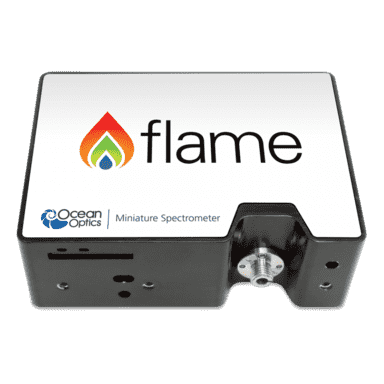 The Flame spectrometer is built using industry-leading manufacturing techniques that help deliver high thermal stability and low unit to unit variation — without compromising the flexibility and configurability that are the hallmark of Ocean Optics miniature spectrometers. New features such as interchangeable slits, indicator LEDs and simple device connectors deliver more freedom and less frustration.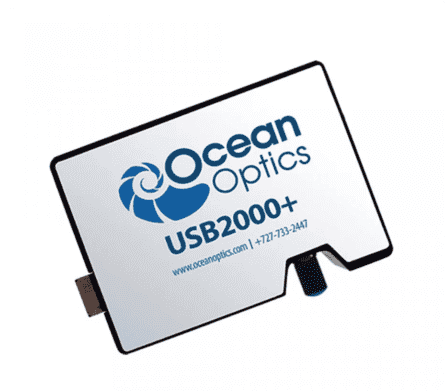 USB2000+
The USB2000+ is a versatile, general-purpose UV-Vis spectrometer for absorption, transmission, reflectance, emission, color and other applications between 200-1100 nm.
USB4000
The USB4000 is a modular spectrometer that is easily configured for a wide range of absorbance, reflection and emission applications.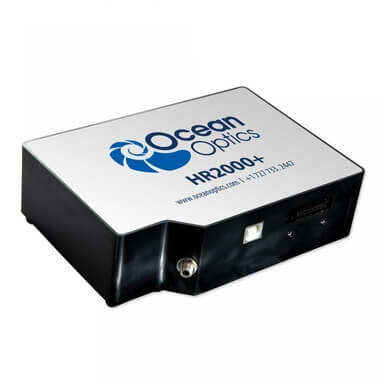 HR2000+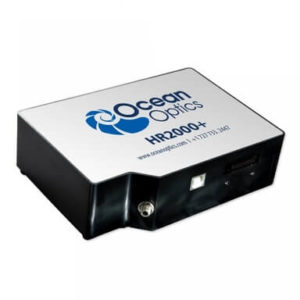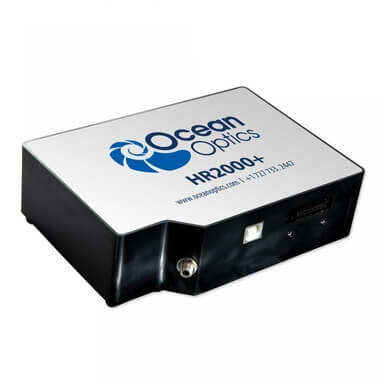 The HR2000+ spectrometer is a unique combination of technologies providing users with both an unusually high spectral response and high optical resolution in a small footprint.
HR4000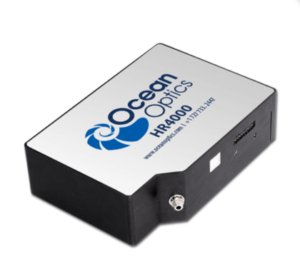 The HR4000 Spectrometer is a versatile high-resolution spectrometer. The HR4000 has a 3648-element CCD-array detector from Toshiba that enables optical resolution as precise as 0.02 nm (FWHM).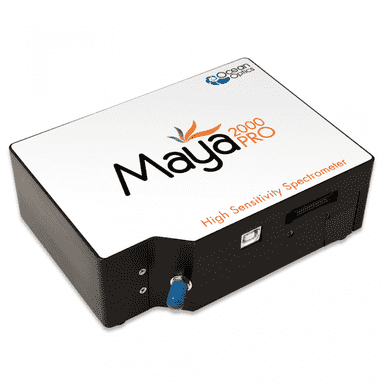 Maya2000 Pro Spectrometers are a great choice for applications requiring high sensitivity, good UV-NIR response and wide dynamic range. Applications range from low light fluorescence and Raman measurements to absorbance, transmission and emission analysis.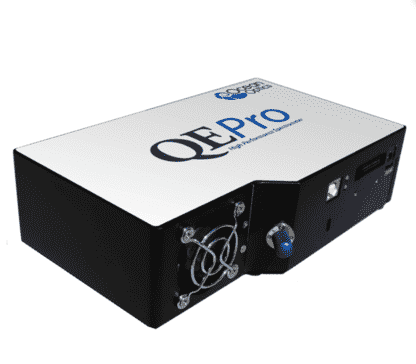 The sensitivity and large dynamic range of the QE Pro combine to make it the highest-performance miniature spectrometer in its class. Absorption, reflectance, fluorescence and Raman measurements all benefit from the superior performance of the QE Pro.
For advanced measurements, a 15,000 spectra buffer ensures data integrity at high collection rates and an advanced optical design and thermoelectric cooler combine to provide thermal stability over long-term measurements.
Whether for high speed or wide concentration range measurements, the QE Pro brings exceptional performance to your lab or process application.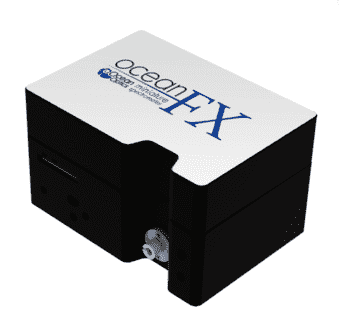 The new spectrometer is ideal for UV-Vis measurement of high intensity light sources and plasmas; fast reaction kinetics, where onboard buffering and averaging ensure no data points are missed during critical stages of the reaction; and environmental monitoring, where Ethernet and Wi-Fi enable remote sensing. The fast sampling rate of Ocean FX also benefits high-speed sorting and QC applications.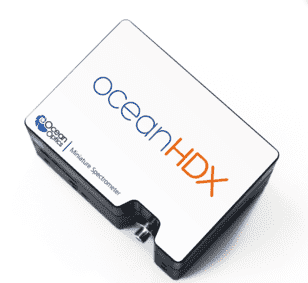 The Ocean HDX spectrometer uses a superior optical bench design, optimized components and precision engineering to maximize optical resolution, increase throughput, reduce stray light and maintain thermal stability for integrated, industrial and research applications. HDX has a back-thinned CCD array and "High Definition Optics" design to deliver an exceptional level of spectral performance for a compact, UV-Visible spectrometer.
Flame-NIR combines the small size of its optical bench with a high performance, uncooled InGaAs array detector for spectral response within 900-1700 nm. The spectrometer is ideal for applications in food integrity, biomedical sciences and pharmaceuticals production.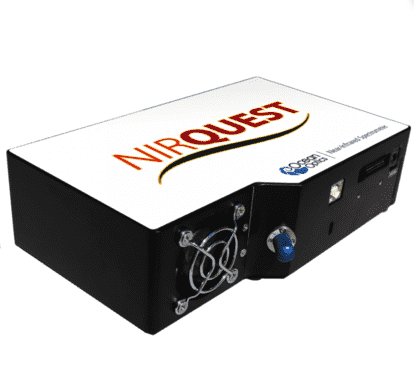 Its high-performance optical bench, low noise electronics and multiple configuration options make NIRQuest an excellent choice for NIR applications from 900-2500 nm. A replaceable slit design and optional internal shutter add measurement flexibility for applications including analyzing moisture and protein content in food, identifying and monitoring pharmaceutical ingredients and processes, and detecting contaminants in soil and wastewater. NIRQuest is available with a range of InGaAs array detector options to optimize measurement setups.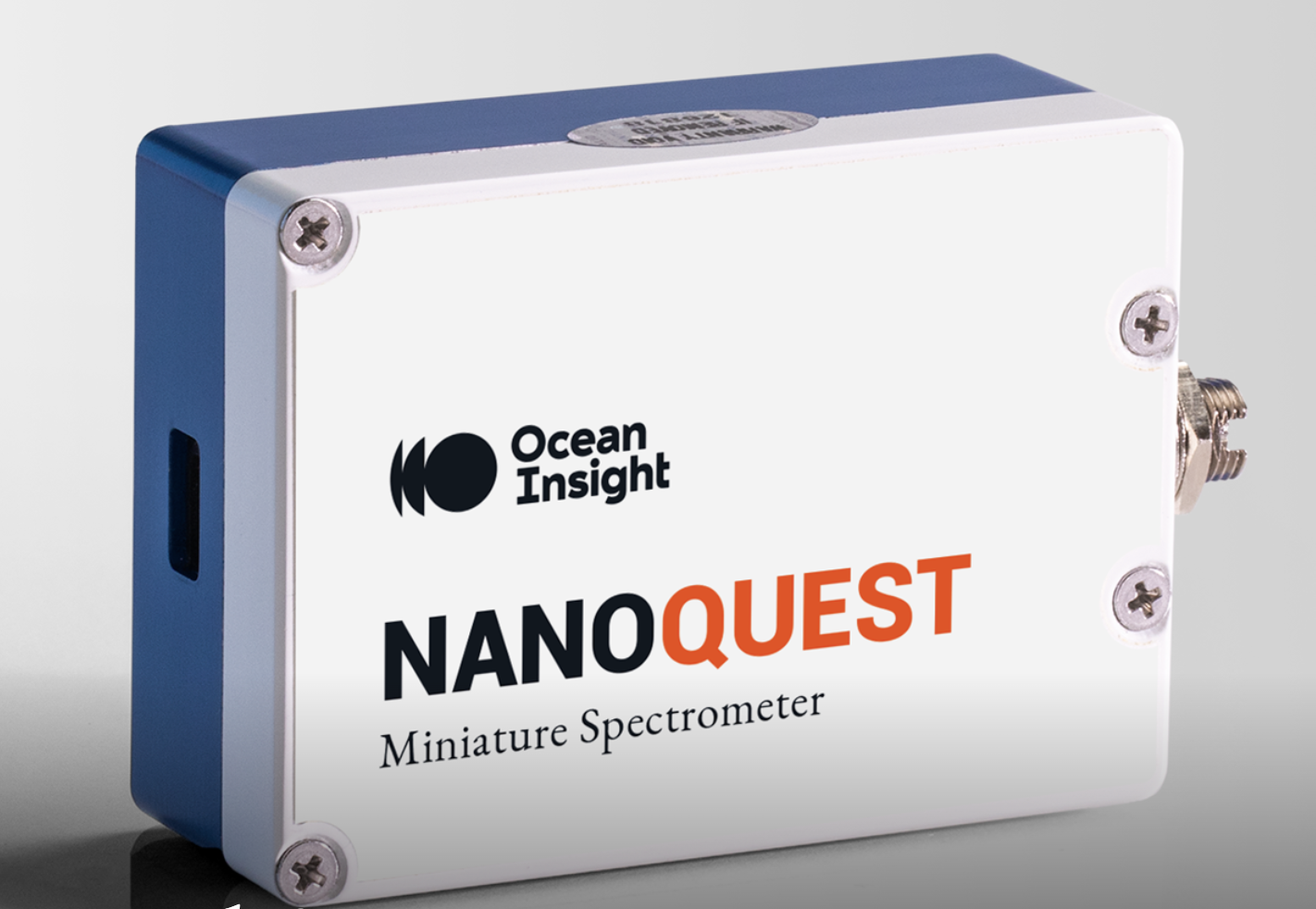 NanoQuest is based on Fourier transform infrared (FT-IR) technology, which is often favored in laboratory spectrometers because it collects spectral data over a wide range. The sensor's patented micro-electro-mechanical systems (MEMS) technology allows for a continuous-wave Michelson interferometer to be created monolithically on a MEMS chip. This enables detection of all wavelengths simultaneously, and mitigates the effects of motion on sensor stability.
The Ocean Optics Raman product line includes high-performance modular Raman systems, bundled setups (spectrometer, laser and accessories) and miniaturized OEM Raman solutions. Our Raman spectrometers are widely used for Raman measurements in research laboratories and industrial settings around the world.
The LIBS Laser-induced Breakdown Spectrometer is a detection system that permits real-time qualitative measurements of elements in solids, solutions and gases. This broadband, high-resolution system provides spectral analysis across a wide 200-980 nm range at a resolution of ~0.1 nm (FWHM).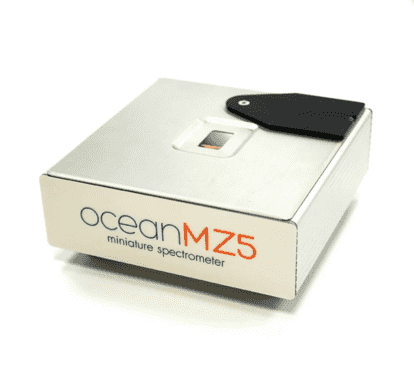 The Ocean MZ5 is a miniature ATR spectrometer with measurement capabilities from 1818–909 cm-1 (5.5-11 μm). This fully self-contained instrument — including sample interface, light source and detector — provides a compact, fast and scalable alternative to traditional FTIR spectroscopy. Applications include chemical discrimination, food and flavorings analysis, environmental testing and scientific research.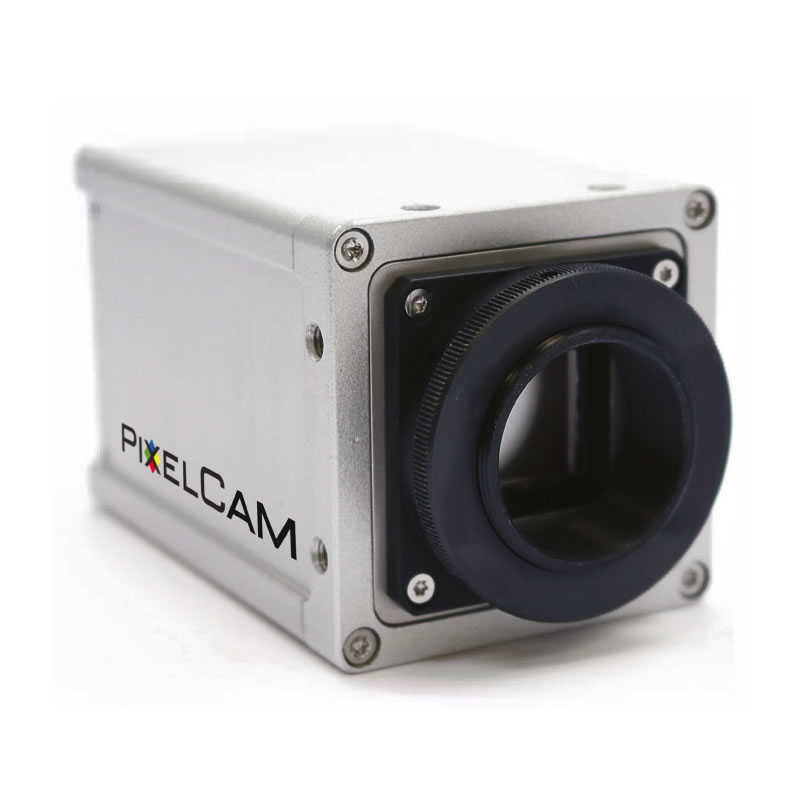 PixelCam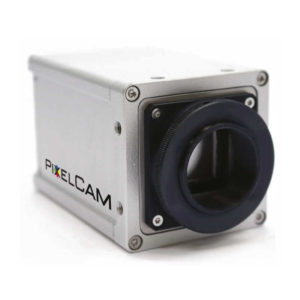 PixelCam multispectral cameras provide live imaging of 3-9 spectral bands at video rates. Simultaneous multi-channel "snapshot" acquisition delivers rich, real-time data without scene change or pixel shift.
PixelSensor™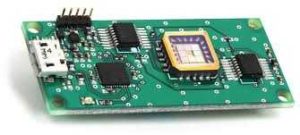 PixelSensor™ multispectral sensors use exclusive on-chip filtering to pack up to 8 wavelength selective photodiodes into a compact 9 x 9 mm array format for simpler and smaller optical devices. One PixelSensor™ replaces multiple components, helping OEMs shrink multi-wavelength instruments for applications including in vitro diagnostics, biochemical assays, solar radiation and colorimetry applications.
SpectroCam™
SpectroCam™ features a high speed, continuously rotating filter wheel containing 6-8 interchangeable optical filters. Combined with the scientific grade CCD array, this filter design creates a fully portable and configurable, high speed multispectral imaging system. With minimal pixel shift and high frame rates, this dynamic device is a powerful product development tool.
The Wavelength Calibration Light Source units offer wavelength calibration for UV to NIR spectrophotometric systems. Element calibration is ideal for performing fast, accurate spectrometer wavelength calibrations.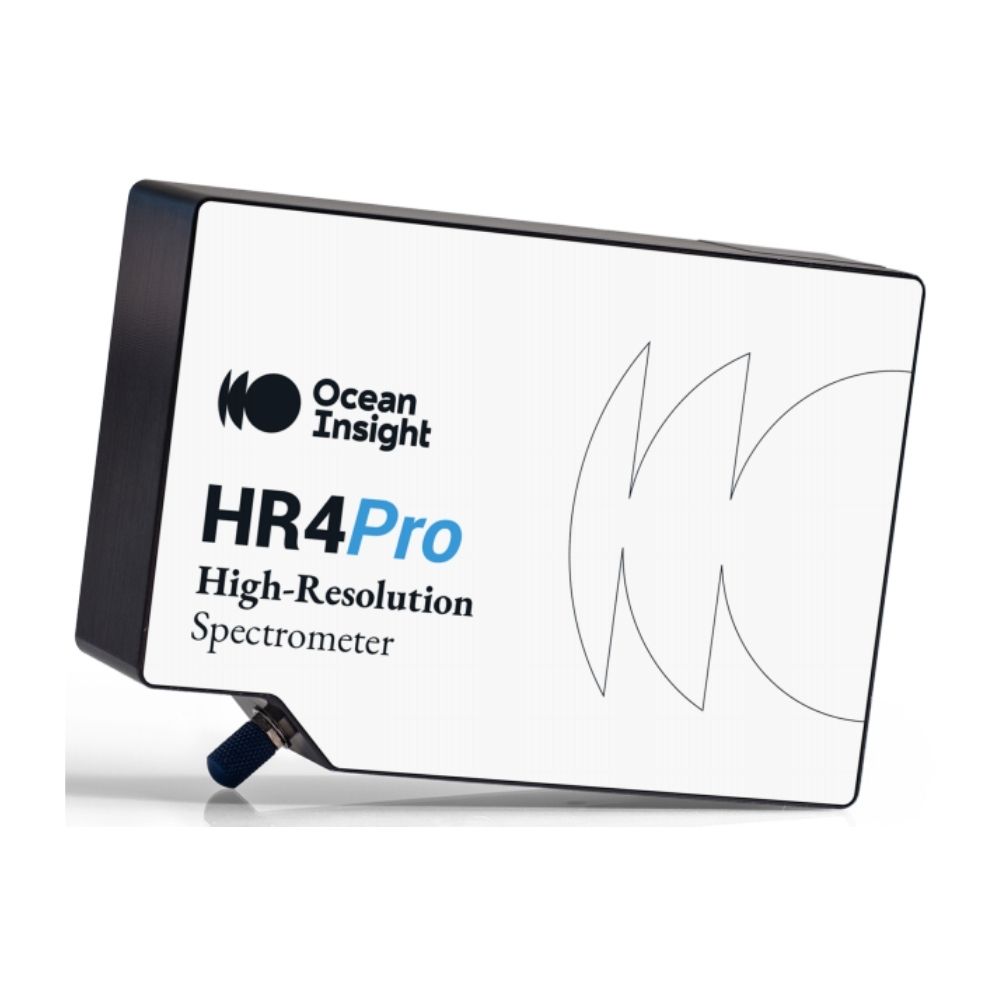 HR4Pro spectrometers are compact, high-resolution spectrometers distinguished by low stray light performance and great thermal stability for applications in lab, field and process environments. With a robust optical bench design and optimized components, the HR4Pro provides up to 10x improvement in thermal stability compared with similar small-bench spectrometers.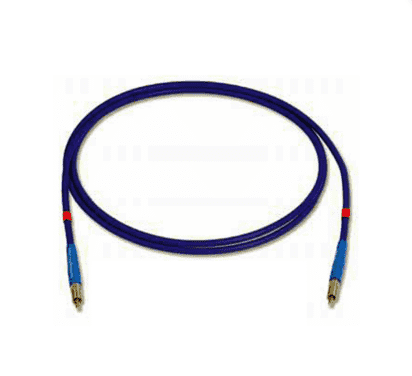 Patch cords are silica-core and silica-clad fibers optimized for the UV-Vis (300-1100 nm) or Vis-NIR (400-2100 nm) wavelength ranges. Solarization-resistant fibers are available for UV applications.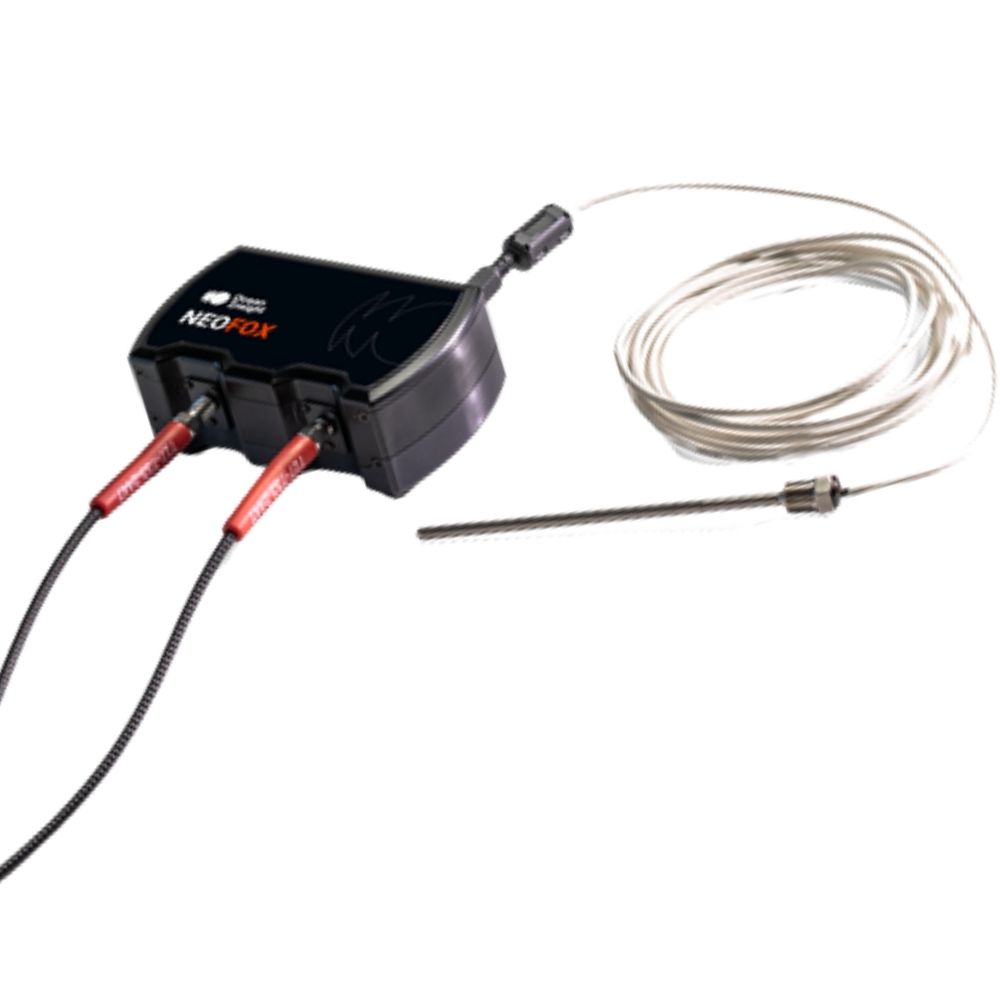 The NEOFOX-KIT-PROBE streamlines the configuration of your in-situ oxygen monitoring system, providing everything you need to start making accurate and high resolution oxygen measurements.
Probe kits are great for applications involving biological samples such as tissue and organic food matter, foods and beverages, and liquids in natural environments.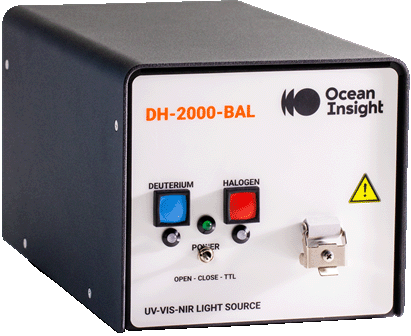 The DH-2000-BAL uses innovative filtering technology to produces a smooth spectrum across entire UV-NIR range. This technology also eliminates the alpha deuterium line in the visible region.
Using a combination of deuterium and halogen lamps, the DH-2000 is ideal for measuring a sample that has multiple features in different spectral regions or for analyzing a variety of different samples in your lab.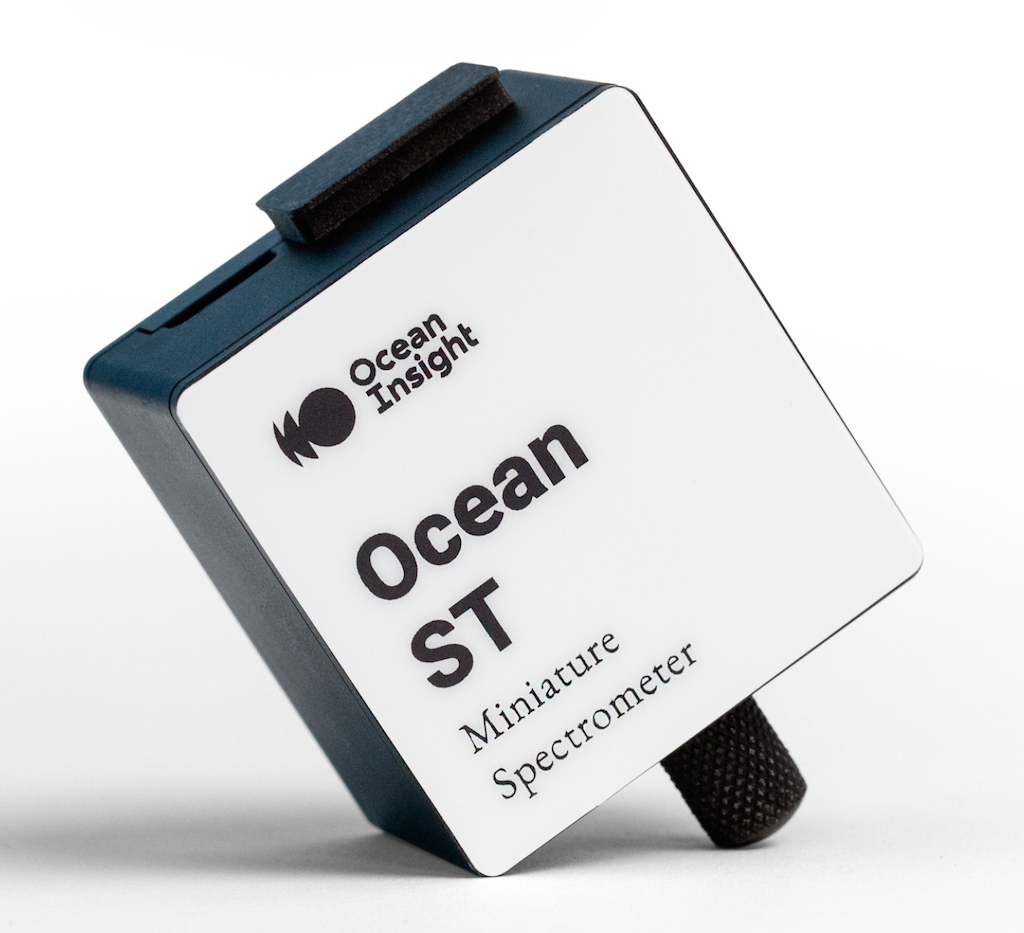 Lightweight, ultra-compact spectrometers for UV, Visible and NIR applications offer performance comparable to much larger systems.       
Ocean ST is a powerful microspectrometer that provides excellent UV response (~185-650 nm), high-speed spectral acquisition, and high signal to noise ratio performance in an ultra-compact footprint. 
Ocean ST is a powerful Shortwave NIR microspectrometer (~645-1085 nm) that provides rapid spectral acquisition and high signal to noise ratio performance in an ultra-compact footprint. Despite its small size and light weight,
D8 Series Color Inspection System

The D8 color inspection system is a robust in-line color matching tool for quality control and precise color consistency. The system is designed for challenging industrial applications, such as consumer electronics manufacturing, and it provides lab-quality measurements directly on the manufacturing line.
Its non-contact, real-time spectrophotometer performs measurements in less than a second, enabling throughputs of over 500,000 samples per day with zero cross-contamination.
LTMS Liquid Transmission System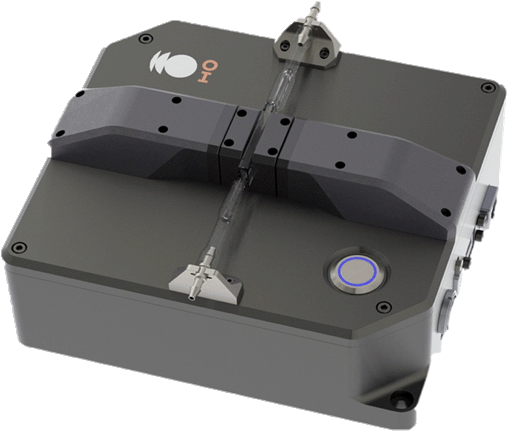 Ensure Color Consistency for Your Customers with our LTMS Liquid Transmission System. The LTMS is a spectroscopy-based system for real-time, in-line monitoring of liquids — including pharmaceuticals, industrial dyes, plating baths, and chemical coatings. It's based on the use of a built-in, flow-cell setup with automatic fluid handling.
The sensor portion of the LTMS is a compact transmission- and absorbance-platform with a rugged, benchtop configuration designed for harsh environments and industries — including consumer electronics manufacturing, food and beverages, and semiconductors.
Handheld Spectral Systems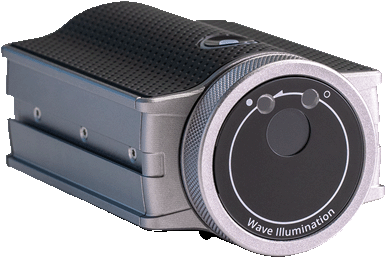 The WaveGo spectral light meter combined with WaveData, a data analysis App, provides you with everything you need to measure and optimize lighting in your environment, including: building design, wellbeing, horticulture, retail and lighting design. 
Looking for more specific products?
Click on the buttons below to view more.
Get Started
Applications and Techniques
EastWest SVC distributes a wide range of products, technologies, and services for professionals. Our clients are from the industrial and manufacturing sectors such as life scientists, clinical and diagnostics researchers and process engineers. Our goal is to help you achieve the desired results using the latest technology.