Raman Spectrometers based in Singapore
Looking for Raman Spectrometers in Singapore? EastWest SVC provides high-quality and high-performance products that are perfect for all types of application solutions.
Simply put, Raman Spectroscopy is a type of vibrational spectroscopy that uses light to induce molecular vibration on a sample material. The interaction between the light and sample is then analysed to identify the sample material.
Click on the products below to navigate around quickly
The ACCUMAN PR-500 is a portable Raman spectrometer, offering rapid, through-packing, accurate identification of pharmaceutical materials.
High stability and performance integration system
Industry-leading signal-noise ratio and stability allow accurate and highly reliable identification results
Ergonomically-designed
Customisable Library
Designed according to GAMP 5, complies with CFR part 11 and GxPs
Features
Laser wavelength: 785nm±0.5nm
Laser power: 350 mW Max, Adjustable in 10 steps
Optical parameter: NA 0.22 7.5mm working distance
Detector: TE cooling Backthinned CCD array
Signal-Noise-Ratio: 10000:1
Intergration time: 0.1~30s
Screen: 4.5'LCD 720p Touch screen
Bar code: 1D , 2D
Data transfer: USB 2.0
Data format: .pdf .csv .txt
Battery: Li-ion Battery , duration time>5h
Power adapter: 100~240V AC 50/60 Hz
Weight: (Main unit) 3.8kg , (Probe) 330g
Dimensions: (Main unit) 29cm×22cm×10cm , (Probe) 15.5cmx7.4cmx2.5cm 
Operating temperature: 0~45℃
Accessory: Probe cap , calibration cap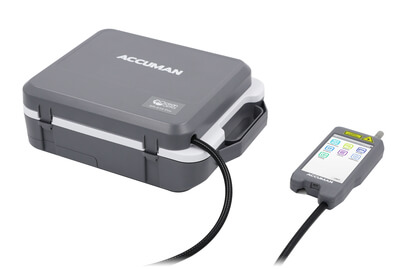 Features
Accurate and stable

Scientific analysis

Lightweight and portable

Rich configuration

Easy to operate

Free expansion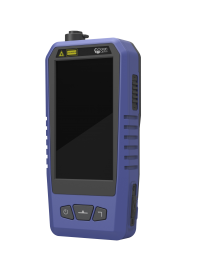 Features
Self-built library: Users can build model library according to their needs and synchronize to other devices through the cloud.

Standard library: optional contraband, hazardous chemicals, drugs, mineral jewellery, industrial chemicals, etc.

Laser power can be adjusted: users can set their own laser power 0-500mW

User management: operating software with rights management, hierarchically specify user rights

Mixture identification: the composition of the mixture can be identified

Cloud platform: support device management, remote upgrade, model synchronization, online reporting, cloud computing, etc.

Quickly replace the battery, the battery can be charged independently, and can extend the long-life battery

Replaceable SIM card design, support 4G network (optional)
Frequently Asked Questions About Raman Spectrometer In Singapore
Why Is It Called Raman Spectroscopy?
Raman Spectroscopy is named after the Indian physicist Sir Chandrasekhara Venkata Raman, who was known for his work in light scattering. He later discovered a new type of light scattering which would, later on, be called the Raman effect. It then defines the Raman Spectrum which shows the intensity and wavelength position of the scattered light.
What Is The Raman Effect?
The Raman Effect, also known as Raman Scattering, is the change of wavelength of scattered photons when interacting with matter. It is a type of inelastic scattering because there is an exchange of energy between the photons and molecules of the samples.
Where Is Raman Spectroscopy Used?
Raman Spectroscopy is commonly used in chemistry, chemical-related research, and applications to identify molecules. It is further used to study chemical bonding and intramolecular bonds.
Are Raman Spectrometers Accurate?
A study conducted on the accuracy of Raman Spectroscopy ran 110 tests to identify compounded pharmaceutical formulations. Results revealed a 100% positive predictive value showing Raman Spectrometers to be very accurate, fast, and reliable.
What are Raman Spectrometers?
Raman Spectrometers are often used to determine vibrations of extremely small matter such as molecules. While manipulating photons, it allows for the vibrations to be detected. The term Raman Spectroscopy is also named after Indian physicist C.V. Raman.
Top 3 Reasons Why EastWest SVC is your preferred vendor for Raman Spectrometers
We Understand Your Needs
We approach every project and the requirements of our clients with a consultative approach. EastWest SVC ensures that we understand your requirements before we propose any solution to meet your needs.
More Than 10 Years of Experience
With more than 10 years of experience under our belt, our experienced team of consultants and engineers are here to help. We are confident that we can offer you the best advice and consultation required to achieve your desired goals.
Trusted by leading research instituitions
Our major clients include top research institutions like NUS, HP, Qualcomm and Leica Microsystems. EastWest SVC is honoured that the top research institutions in Singapore place their trust in us.
Can't find the spectrometers you're looking for?
Click on the buttons below to view more products.
Get Started
Applications and Techniques
EastWest SVC distributes a wide range of products, technologies, and services for professionals. Our clients are from the industrial and manufacturing sectors such as life scientists, clinical and diagnostics researchers and process engineers. Our goal is to help you achieve the desired results using the latest technology.