Motorized Stage Products based in Singapore
Click on the products below to navigate around quickly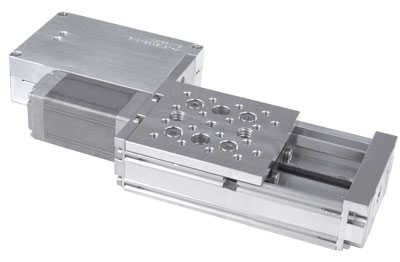 Features
Vacuum compatible to 10-6 Torr
75, 150, 300, 450, 600 mm travel
100 kg load capacity
Up to 205 mm/s speed and up to 100 N thrust
Built-in controller; daisy-chains with other Zaber products
Only 4 feedthrough wires required to control all units in the daisy-chain
via serial port (with an X-PIB adaptor)
Custom versions available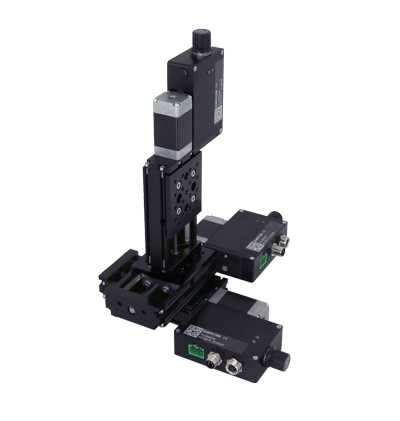 Features
13 mm up to 450 mm travel per axis
Built-in controllers
Several units daisy-chain to a single serial port
Machinist's Square (SQ3) included free with all XY and XYZ systems
Available in various speed / resolution options
Custom versions available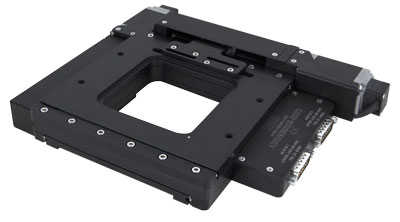 Features
50 mm up to 305 mm travel per axis
Easily adjustable non-contact hall sensor limit switches
Up to 12 μm accuracy; 2 μm repeatability; 85 mm/s speed
Supported by μManager and MetaMorph® Microscopy Automation & Image Analysis Software
Custom versions available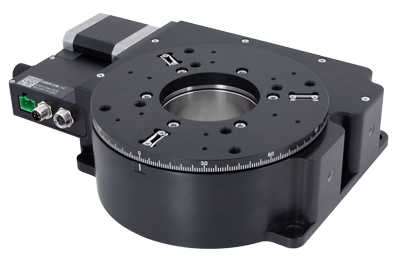 Features
Direct reading encoder for position correction; stage accuracy to 0.01°
50.8 mm (2 inch) aperture with kinematic mounting options for repeatability of assembly
50 kg centered load capacity
Speed up to 24 °/s and torque up to 10 N-m
Built-in controller; daisy-chains with other Zaber products
Multiple X-Series products in a daisy-chain can share a single power supply
Custom versions available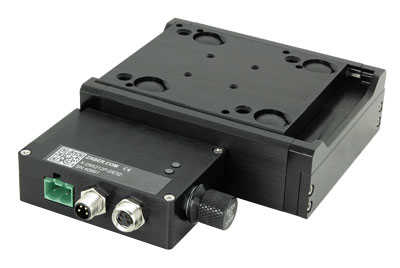 Features
2.2 μm accuracy; < 0.5 μm repeatability
12 mm travel and 15.5 N peak thrust with adjustable force control mode
Up to 1400 mm/s speed, 25 Hz full-travel
Built-in controller; daisy-chains with other Zaber products
Integrated 200 nm resolution linear encoder provides closed-loop, high precision position control
Technical Article – Linear Motors: Overview and Selection Process
What is a Motorized Stage?
Motorized Stage or more commonly known as a motorized linear translation stage is a high precision positioning device used in industrial applications. Often used by scientists,  a motorized stage is used to position the platform heavy loads on stage especially when they are too large. 
Top 3 Reasons Why EastWest SVC is your trusted vendor for Motorized Stage Products
We Understand Your Needs
We approach every project and the requirements of our clients with a consultative approach.
EastWest SVC ensures that we understand your requirements before we propose any solution to meet your needs.
More Than 10 Years of Experience
With more than 10 years of experience under our belt, our experienced team of consultants and engineers are here to help.
We are confident that we can offer you the best advice and consultation required to achieve your desired goals.
Trusted by leading research instituitions
Our major clients include top research institutions like NUS, HP, Qualcomm and Leica Microsystems. 
EastWest SVC is honoured that the top research institutions in Singapore place their trust in us. 
Can't find the Motorized  Stage product you're looking for?
Click on the buttons below to view more products.
Get Started
Applications and Techniques
EastWest SVC distributes a wide range of products, technologies, and services for professionals. Our clients are from the industrial and manufacturing sectors such as life scientists, clinical and diagnostics researchers and process engineers. Our goal is to help you achieve the desired results using the latest technology.